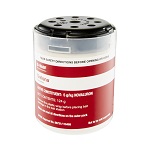 BASF's new Advance® Termite Bait System (ATBS) with Trelona® Termite Bait sets a new benchmark in termite baiting for the Australian market. Powered by a novel active ingredient 'Novaluron', Trelona requires much less bait for complete colony elimination to be achieved when compared to other termite baits.

Trelona ATBS gives pest management professionals the freedom to offer their customers a traditional monitoring system or a 'Active on Application' system.

Trelona ATBS may also be used in combination with BASF's industry leading termiticides, Termidor® Residual Termiticide and Insecticide and Termidor® HE Residual Termiticide so a management system can be tailored for any situation.
As an 'Active on Application' system, Trelona ATBS allows pest professionals to extend out their inspection frequencies whilst providing year-round protection from installation.
The unique ATBS station holds up to 248 grams of bait and has been designed to encourage termite interception and quick feeding. This provides pest professionals with the peace of mind that their clients' most valuable asset is being protected.

Trelona ATBS and Termidor brands are supported by BASF, the leaders in termite control since the launch of Termidor in 2002.
Application
This product is intended for use in an ongoing program of management and control of subterranean termite colonies in the ground around and under any type of building or other structure. Trelona may
be used as part as a traditional monitoring and baiting program or may be installed immediately
with installation of Advance Termite Bait System (ATBS) stations to provide active system on application (Active on Application)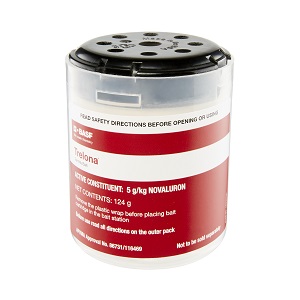 Trelona Bait Cartridge
PN: TREL/BAIT
The Trelona Bait Cartridge (TBC) contains the same highly palatable compressed Puri-cell formulation as the monitoring cartridge with the inclusion of the novel active ingredient, Novaluron. Novaluron is a chitin synthesis inhibitor and when consumed by termites it impairs the ability of a termite to properly synthesise chitin - an essential polymer required for the formation of termite exoskeletons. In Australian trials, the Trelona termite bait demonstrated outstanding performance. Colony elimination was achieved with significantly less bait when compared to industry standard baits.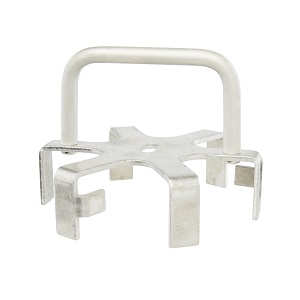 Trelona Key
PN: TREL/KEY
Easy to use Station Key for removal or installing lids to stations.
>
Trelona Lid
PN: TREL/LID
Replacement Lids for stations.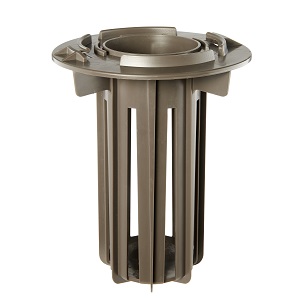 Trelona Station
PN: TREL/STN
Empty station.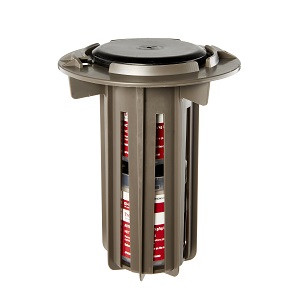 Trelona Station Complete
PN: TREL/STN/CON
Complete station package.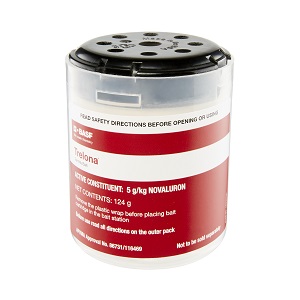 Trelona Inspection Cartridge
PN: TREL/TIC
The second component for monitoring is the Termite Inspection Cartridge (TIC). This monitoring cartridge contains Puri-cell tablets which are formulated with highly purified cellulous, a preferred food source for termites. The timber inspection cartridge should be placed in the bait station on top of the timber monitor
base. The design of this monitoring system allows termites to easily find the timber monitor base, build in numbers when feeding on the timber and travel upwards into the termite inspection cartridge. When termites move into feed on the compressed Puri-cell cartridge, they will exploit this food source and invest time in the station, improving the chances of intercepting termites on a regular inspection.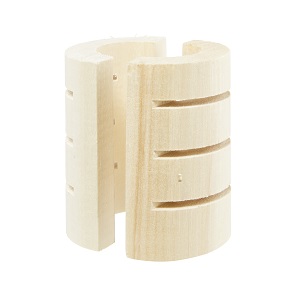 Trelona Timber Insert
PN: TREL/TMB
The Timber Monitor Base (TMB) is machined with horizontal grooves and is sourced from a premium wood species. The timber monitor base is placed into the base of the station first - this creates significant wood-to-soil contact and provides a conducive environment for termites.

Trelona ATBS Kit
PN: TRELONA
Trelona Package Kit comprising of 16 pre-loaded Advance Termite Bait Stations each containing 2 x 124g Trelona Termite Bait Cartridges, this kit is for the installation of the ready to install Active on Application stations. This kit has the Trelona cartridges installed in the station for a more efficient installation allowing the pest manager to use the pre-assembled stations from the carton and put directly in the ground with no additional unwrapping of the bait.