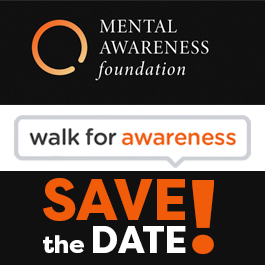 The 11th annual Walk for Mental Awareness on is Sunday, 10th October 2021.
The Mental Awareness Foundation have recognised that it may be difficult for some to participate in person compared to previous years. With this in mind they have created a virtual walk which now means you can participate wherever you want, or you can still choose to join the physical event in Brisbane.

The morning will be live streamed to the nation, Those who are walking in their own area and those who are participating at the physical event will then set off on an 8km walk. There are many different ways to be involved in this year's Walk for Awareness. Visit the website to find out more https://www.walkforawareness.org.au/
Be a part of this amazing event by registering now at https://www.walkforawareness.org.au/ and come together to support a great cause.