Bayer Environmental Science is a Business Operation of Bayer CropScience which specialises in the development and marketing of pest, weed and plant-disease control solutions for non-crop situations; this encompasses professional and rural pest control, termite management, mosquito and locust control, turf and amenity horticulture, industrial vegetation management, stored product protection and the home-garden.
In Australia we offer a comprehensive range of products for the Professional Pest Management industry; a balanced (and strong) turf management portfolio and very strong product offerings in mosquito control, farm hygiene, stored grain protection and home garden plant health solutions.
Some of our key brands in these segments include Premise, Kordon, Maxforce, Cislin, Tempo, QuickBayt, Coopex, Ficam, Starycide and Racumin, as well as Dedicate, Banol, Chipco Signature, Destiny, Initiator, Merit, Ronstar, SilvaShield, Spearhead and Confidor.
In addition to a highly experienced commercial team, which are represented in all of our major market centres, we have a dedicated product development and regulatory affairs group locally which enables us to provide both a strong level of technical support and also a solid pipeline of future products.
Bayer Environmental have a large range of Professional Products Available for sale to Australian Pest Managers.  Below is a small example:
---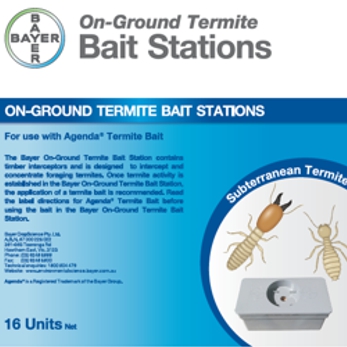 Agenda Termite Baiting System
A unique and innovative system consisting of:
Revolutionary new On-Ground Bait Stations
In-Ground Bait Stations (the standard for aggregating termites for 15+ years)
Agenda® Termite Bait (Foil Pouch Baiting System offering flexibility) for use in On-Ground and In-Ground Stations, also as an Above Ground Station
Click here for the MSDS
Click here for the Label
---
Temprid 75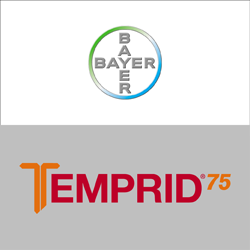 A residual insecticide concentrate for use in the management of ants, cockroaches, spiders, fleas and bedbugs (including pyrethroid-resistant strains) in various domestic, commercial, industrial and public buildings and facilities as per the Directions for Use.
Click here for the MSDS
Click here for the Label


---
Cislin 25 Insecticide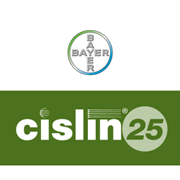 Cislin 25 is the new premium quality deltamethrin suspension concentrate that can be used with complete confidence inside and out.  Cislin has been a proven performer in Australia's Professional Pest Management industry for over 20 years; now it is available in a more concentrated form, which allows more compact packaging and easier measuring.
With the same broad level of activity and residual performance, high level of safety and formulation quality second to none it can be used with complete confidence both inside and out.
Click here
  for a copy of the Cislin 25 Technical Guide 
---
Coopex Insecticidal Dusting Powder
Coopex Insecticidal Dusting Powder compliments liquid spray programmes and ensures a property is fully protected from insect pests.  Liquid sprays cannot deal with every pest situation.  Coopex Dust is an essential addition to a chemical armoury to ensure residual insect control.
Unlike a spray, the fine particles of Coopex Dust settle deep into cracks and crevices and other enclosed spaces that cannot be reached with a liquid spray. 
Coopex Dust is a finely ground, ready to use insecticidal dust.  This formulation ensures that the active ingredient is easily and uniformly distributed.  The particles remain on the treated surface, rather than sinking into it.  A treatment therefore stays active longer and is more rapidly picked up by insects.
Click here
 to download a copy of the Coopex Dust Label
Click here
 to download a copy of the Coopex Dust MSDS
---
Kordon TB (Termite Barrier) and Kordon TMB (Termite Moisture Barrier)
Kordon TB is a flexible termite protection system that offers
 guaranteed termite protection, when installed in conjunction with a concrete slab poured to AS 2870. Kordon TB can be installed as a perimeter termite barrier to all building types such as in-fill slabs, waffle pods, slab edge rebates or bearer and joist construction. Kordon TB can also be installed as a termite protection system for pipes and penetrations.
Kordon TMB is a complete underslab barrier, providing both termite and moisture protection. Kordon TMB is installed on the bedding sand before the steel reinforcing mesh is laid. All slab penetrations are individually protected by Kordon TMB as part of this installation. The concrete is then poured on top of Kordon TMB.
Click here
 to download the Kordon Full Instruction Manual (8.5Mb)
Click here 
to download the Kordon Partial Instruction Manual (1.7Mb)
---
Maxforce Cockroach Gel
The bait matrix of a cockroach gel (or any other insect bait) is as important as the active ingredient (sometimes more so).  The components which are necessary in a gel include attractants, preservatives, humectants, stabilisers as well as the active ingredient.
If the blend is not optimised, then this can limit bait uptake and reduce control performance.
When you buy Maxforce Cockroach Gel you know you are getting the best of the hydramethylnon based gels.
The use of gel bait results in an extremely low amount of active substance used.  In the case of Maxforce Cockroach Gel this is equivalent to 5-20mg active substance per square metre of treated surface.  Consider the use of non-repellant dusts, sprays or foams to compliment the control provided by bait gels (eg Ficam or Premise Foam).
Click here 
to download a copy of the Maxforce Cockroach Gel Label
Click here
 to download a copy of the Maxforce Cockroach Gel MSDS
Click here 
to download a copy of the Maxforce Cockroach Gel Technical Bulletin
---
Premise Termiticide
Older chemical barrier treatments create a repellent barrier that termites won't go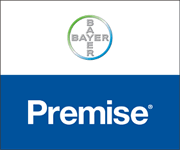 through, but will try to find a way around.  While they are usually effective, they have three major drawbacks: applying them creates a repulsive smell that lasts for a day or two and can be difficult to live with; they deter termites, but do nothing to reduce the colony; and even a gap of a few centimetres in the barrier can cause the treatment to fail.
Premise supersedes those barriers with an extremely efficient in-ground trap that termites can't detect: the Premise Treated Zone.  Far from being repelled by a barrier, termites forage into the Premise Treated Zone and are killed by direct contact or by passing the product around the colony through normal social interaction or cannibalism.
Since the launch of Premise in 1998, over 100,000 homes have been successfully treated in Australia.  Pest Managers using Premise found call backs to be almost non-existent and there has not been a single product failure.
Click here
 to download a copy of the Premise Termiticide Label
Click here 
to download a copy of the Premise Termiticide MSDS
Click here
 to download a copy of the Premise Termiticide Brochure
---
 Suspend Flexx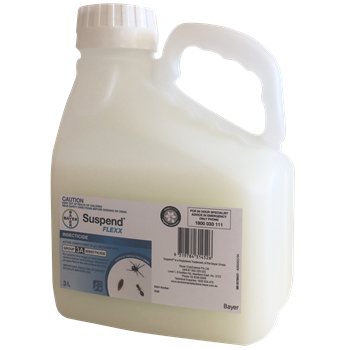 Active Constituent: 25g/L Deltamethrin
Suspend® Flexx is a new, innovative general insecticide from Bayer containing leading-edge patented Carrier™ technology.
Scientifically-proven to maximise the active ingredient, this world-first technology allows the active to be more readily available on surfaces and enhances the efficacy and residual effectiveness.
Suspend Flexx can be used both indoors and outdoors, and offers flexible application rates.
---
Aqua K-Othrine
Active Constituent: 20 g/L DELTAMETHRIN
Leading water-based space-spray technology for the control of mosquitoes and flies with FFAST technology.
Contains synthetic pyrethroid (2% deltamethrin) in a unique EW formulation. Primarily based on water with built-in FFAST anti-evaporant technology
---
Bayer Professional Products are available from all Garrards branches.  Please contact your nearest Garrards branch for further information.